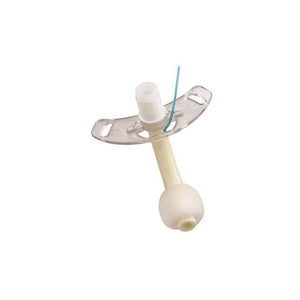 D.I.C. Tracheostomy tube, Cuffed, Fenestrated, 7mm I.D.
Regular price
$122.81
$122.81
Translation missing: en.unit_price_label
Translation missing: en.unit_price_separator
D.I.C. tracheostomy tubes are designed with a disposable inner cannula which facilitates both patient care and helps reduce the possibility of post-procedural infection.
Patients can be ventilated with or without the inner cannula in place.
The sterile, single-use inner cannula is easily inserted and removed.
Included with each tube is an obturator with an exclusive snap-on feature that helps prevent it from inadvertently falling out during insertion of the tracheostomy tube.
The clear, soft, pliable flange allows for maximum patient comfort and anatomical conformity.

Manufacturer:  Smiths Medical
---