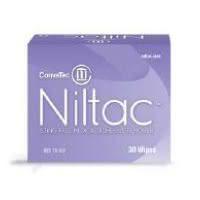 Niltac™ Sting-Free Adhesive Remover Wipe, ref#TR 102
Regular price
$43.89
$43.89
Translation missing: en.unit_price_label
Translation missing: en.unit_price_separator
Non-alcohol, silicone based formula that offers fast removal of adhesive residue while designed to minimize painful skin stripping on removal.
30/Box (Non-Sterile)
REF: TR 102
Sting-Free Adhesive Remover Wipe,
Absolutely love these. I have a child with an NG Tube, so I am changing the tape on her face every 3 days. They work like a charm. I have tried many that claim to be sting free and they have aggravated her skin. Been using them for 9 months so far and will continue till she no long needs the Tube.
---