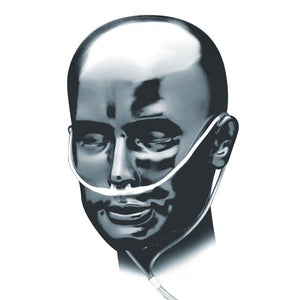 Salter Labs, Adult Cannula 4ft singles , 7ft singles , 12 packs, 50 packs (P/N #1600)
Regular price
$3.99
Sale price
$4.99
Translation missing: en.unit_price_label
Translation missing: en.unit_price_separator
Description: 
Salter Adult Original Cannula for flow rates up to 6 LPM
Curved Nasal Prongs
Hoses are very stiff
All the cannulas I received are very stif and not soft at all…would not order these again…should have returned them….
Great products but….
Pleased with the products and packaging, Im just trying to figure out why it took 19 days to arrive?? From placing my order to receiving it at my door,
I mean wow, in this day and age of 2 day, 3 day, even one week shipping.
Items I have ordered with free shipping have arrived much faster than this.
Please explain.
7' hoses from Salter Labs
A little late in delivery but they work fine. I only wish I could have purchased 1 or 2 of the 50' hoses.
Salter Labs, Adult Cannula 4ft singles , 7ft singles , 12 packs, 50 packs (P/N #1600)
---